On Wednesday 16 June 2021, the first pile was driven for the new corrugated board factory in De Lier. Despite the corona measures, it was a festive moment. WDP will realize the new production location and the new distribution center. Completion is planned in the course of 2022.
The new and sustainable building will have an area of over 85,000 m2 over 2 floors. The location will be used for production, storage, distribution and offices. The growing demand for corrugated packaging (driven, among other things, by e-commerce), in combination with the need for more efficient land use, form the basis for this innovative project. Michiel Assink, General Manager WDP: "The construction of a multi-layer project requires a lot of knowledge and experience and we have proven that we can do this."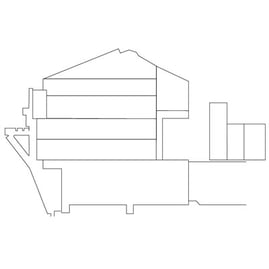 Demolition work started in September 2020, after which the ground was prepared for construction. Now is the time to start construction work.